Sorry for the interruption.
We are in the process of moving emails from the old server to the new.
You can access webmail (website based email) by going to
https://mail.jett.net/roundcube/
by using your email address and password - which did not change.
In your email program - You will need to change the
Host Name: to mail.jett.net
and Authentication: to Password
In High Sierra, open Apple Mail - go under the Mail menu to Preferences.
1- Select the Accounts pane
2- Select your jett email address from the list on the left.
3- Select Server Settings
4- Change to mail.jett.net
5- Change to Password
Keep what you have - Port: 995 for POP / Port: 993 for IMAP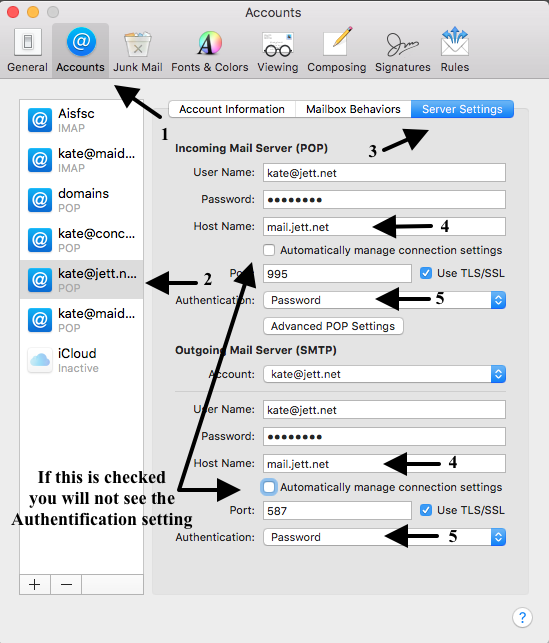 Older Apple Operating Stsyems and Windows
have slightly different preference windows but the settings are the same.
Contact Kate at 530-510-1278